---
Summary
Conservative Broadcast And Media Journalism is beginning to experience increased investor interest, as the fallout from a number of conservative social media websites continues.
The company has made two acquisitions in the past couple of months which has substantially improved its financial position.
As more conservative voters look for reliable sources of information, CBMJ's social media properties could see increased interest and traffic.
We recently came across an interesting little company named Conservative Broadcast Media & Journalism (OTCPK:CBMJ).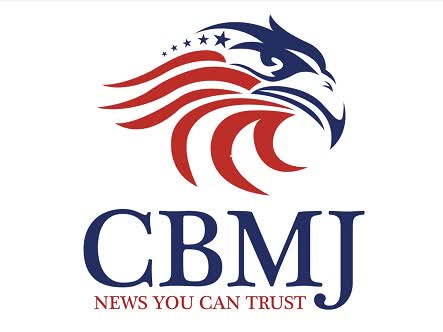 Source: CBMJ Website
This company, once a marijuana play, has remade itself into a company focused on the conservative movement in politics, through a couple of recent acquisitions, which have also served to improve the company's overall financial position.
Formerly named Canna Consumer Goods, Inc., company CEO, Mark Schaftlein made a strategic decision, in September of last year, to acquire DeDenato Enterprises, Inc., an organization led by CEO and Founder Brandon Vallorani.
Mr. Vallorani, a Forbes Books published author, who is regarded as a pioneer in the digital media and data driven marketing industry has been distinguished six-times as an Inc. 5000 entrepreneur. He has built and sold two other similar media companies over the past 12 years and has a strong track record in increasing shareholder value.
This immediately accretive deal, creates a company which will now go from near zero revenues to around $2.4 million in projected revenues for fiscal year 2020.
In fact, when the company reported its third-quarter pro-forma results on November 14, 2020, it showed that revenues were up 97%, resulting in a net profit of $157,000 or $0.001 cent per share, excluding a one-time gain of  $266,134 gain on debt extinguishment.
Additionally, on December 29, 2020, the company announced the acquisition of Military Grade Coffee, a company that has a marketing presence on various social media websites including Facebook, Twitter and LinkedIn.
CBMJ already owns another coffee company; Thrasher Coffee.
Mr. Vallorani has an impressive resume. He is a graduate of West Virginia University and Thomas More University in Kentucky.
He is an accomplished author who has authored, or co-authored, two books;   The Wolves and the Mandolin (Forbes Books, 2017), and Would Jesus Vote for Trump? (Flag and Cross Network, 2019).
He has developed and managed over a dozen startups primarily focused on  conservative and religious principles and has appeared six times on the Inc. 5000.
Many of these political news pages will likely find their cachet begin to evaporate after Nov. 8. But one company, the Liberty Alliance, may have found a way to create something sustainable and even potentially transformational, almost entirely within the ecosystem of Facebook. The Georgia-based firm was founded by Brandon Vallorani, formerly of Answers in Genesis, the organization that opened a museum in Kentucky promoting a literal biblical creation narrative. Today the Liberty Alliance has around 100 sites in its network, and about 150 Facebook pages, according to Onan Coca, the company's 36-year-old editor in chief. He estimates their cumulative follower count to be at least 50 million. Among the company's partners are the former congressman Allen West, the 2008 election personality Joe the Plumber, the conservative actor Kirk Cameron and the former "Saturday Night Live" cast member Victoria Jackson. Then there are Liberty's countless news-oriented pages, which together have become an almost ubiquitous presence on right-leaning political Facebook in the last few years. Their names are instructive and evocative: Eagle Rising; Fighting for Trump; Patriot Tribune; Revive America; US Herald; The Last Resistance.

A dozen or so of the sites are published in-house, but posts from the company's small team of writers are free to be shared among the entire network. The deal for a would-be Liberty Alliance member is this: You bring the name and the audience, and the company will build you a prefab site, furnish it with ads, help you fill it with content and keep a cut of the revenue. Coca told me the company brought in $12 million in revenue last year. (The company declined to share documentation further corroborating his claims about followers and revenue.)

Source: The New York Times
The fallout that has taken place across various conservative social media sites in the past week, has created a fractured market. CBMJ is well positioned to capitalize on this changing landscape for conservative political commentary.
One of CBMJ's media properties, acquired in the DeDenato Enterprises, LLC transition is Cross & Flag. 
In a September 3, 2020 press release, CBMJ CEO Mark Schaftlein stated
"We intend to utilize Flag and Cross as the initial building block of a long-term strategy to be a leading player in conservative media. We intend to build upon the success of the initial acquisition to build the company through organic growth along with prudent acquisitions."
DeDenato Enterprises, LLC is now a fully-owned subsidiary of Conservative Media & Broadcast Journalism.
As a result, some of the media properties the are now CBMJ-owned include Liberty Hub, an historical archive of documents on a website named Constitution.com, Vallorani Cigars and the aforementioned Thrasher Coffee.
The attraction to CBMJ for us, is the fact that this virtually undiscovered micro-cap is profitable, has a solid base of revenues and an has a unique opportunity to fill the void that will be left from the conservative media fallout that is currently taking place.
At a price below a nickel a share, we believe that there is great potential upside from here, if CEO Mark Schaftlein can find a way to grow CBMJ's conservative media empire.
Disclosure: I am/we are long CBMJ.
Additional disclosure: I wrote this article myself, and it expresses my own opinions. I am not receiving compensation for it. I have no business relationship with any company whose stock is mentioned in this article.
Additional disclosure: Disclaimer: We are not responsible for updating this article, or our opinion on any of the stock(s) that are mentioned in our articles. We are not in the business of giving investment advice and ask that readers refrain from asking us for it. Please do your own due diligence before investing. We are not responsible for any actions that you take based on the opinions that we express on Seeking Alpha.
Please remember that this article is a reflection of our current opinion on CBMJ. It is based on information that is publicly available at the time we wrote the article. Additional public information may be available but was not brought to our attention at the time we authored the article. We provide sources and links to factual information that we include in our articles but take no responsibility for the accuracy of their content. An investor should consider that new information may become available regarding the company's business activities, financial condition or corporate governance. It is the responsibility of each investor to make sure that they stay abreast of any new developments which may arise, that could have an impact (negative or positive) on their investment.
Altitrade Partners is not an investment advisory service, and is not a registered investment advisor or broker/dealer. Investors should base any buy and sell decisions on their own due diligence and preferably with the advice of their own financial, tax and investment advisors.
The views and opinions expressed in this report are purely those of Altitrade Partners. No views or opinions should be misconstrued as advice as to whether or not to buy or sell any securities. Altitrade Partners does not offer investment advice, or investment services, and is not compensated to provide opinions, write research reports, or to comment on news related to any publicly traded company.
Each investor is responsible for making his or her own investment decisions, with the assistance of a licensed financial advisor, investment advisor or tax professional to determine whether or not an investment is suitable based on their personal financial goals, circumstances and risk-profile. Readers must understand and acknowledge that there is a very high degree of risk involved in buying and selling securities, especially micro-cap stocks, and any investment decision should be based on a thorough analysis of a company, its business, its financial condition and the securities in its capital structure. No investment decision should not be based solely on what is read in a research report, viewed on a web site, or seen on the Internet. The Principals of Altitrade Partners may hold positions in the equity securities of companies or industries discussed here; including, but not limited to common stock, preferred stock, convertible debt, as well as listed put and call options. Any such positions are disclosed to readers, so that they may be aware of any potential conflicts of interest as a result of the author's position (long or short) in a security which they are writing about. Understand that such disclosure is made at the time that the opinion is posted, and is subject to change. Such changes may include increasing or decreasing the number of shares held, increasing or decreasing the number of options which may be exercised into common stock, along with hedging strategies designed around taking an offsetting position in the same security, or convertible securities, to manage risk.
The information contained in this article may include or incorporate by reference "forward looking statements" including certain information with respect to business results, plans and strategies of publicly-traded companies. For this purpose, any statements incorporated by reference that are not statements of historical fact may be deemed to be forward-looking statements. Without limiting or forgoing the words "should", "could", "may" "believe", "anticipate", "plan", "expect", "project" and similar expressions are intended to identify forward-looking statements. Such statements are subject to risks, uncertainties, and assumptions about each company, economic and market factors in industries in which the companies do business, among other factors. These statements are in no way guarantees of future performance, and actual events, along with results, may differ materially from those expressed or forecasted by the companies due to many factors.
The information contained herein contains forward-looking information within the meaning of Section 27A of the Securities Act of 1993 and Section 21E of the Securities Exchange Act of 1934 including statements regarding expected continual growth of the company and the value of its securities. In accordance with the safe harbor provisions of the Private Securities Litigation Reform Act of 1995 it is hereby noted that statements contained herein that look forward in time which include everything other than historical information, involve risk and uncertainties that may affect the company's actual results of operation. Factors that could cause actual results to differ include the size and growth of the market for the company's products, the company's ability to fund its capital requirements in the near term and in the long term, pricing pressures, unforeseen and/or unexpected circumstances in happenings, pricing pressures, etc. Investing in securities is speculative and carries risk.
Micro-cap stocks carry additional risks beyond those of higher classes of securities including, but not limited to trading outside of a listed exchange, potential liquidity issues, dealing with penny-stock rules, lack of margin eligibility, a possible absence of transparency regarding BBBO quotes, a limited number of Market Makers willing to provide depth to the order book, potential issues regarding financing activities, inadequate capital to execute on the company's business plan, going concern caveats, and the potential inability to compete with larger companies due to limited financial and personnel resources. Please invest responsibly. We encourage individuals to only invest what they can afford to lose, up to a maximum of 100% of their investment.
---
Altitrade Partners is ranked #16 out of 7,853 Bloggers on TipRanks (#69 out of 15,061 overall experts)